SOAR Above
Learning Gap
Disability
Reading Gap
Curriculum
Classroom Size
Funding
Bullying
COVID
Barriers
We focus on 1-to-1 learning experiences to better assist your student. We offer a multi-sensory experience including computer/video based teaching, lectures, life skill engagement and much more. Learn more.
We specializes in assisting with many disability impairments. We offer IEP programs and multi-sensory curriculum to better assist each student. Learn more.
We provide after school tutoring services. We offer a bus that can pick up your child after school and bring them back to our school to work on any subjects they may be struggling with. Learn more.
Break Down Barriers With
SOAR
Soar Academy is a non-traditional micro-school for neurodivergent students. Our students make up the growing number of atypical or differently abled students. We service students with ADHD, Dyslexia, Autism, Auditory Processing Disorder, Mild Intellectual Delay, and students facing remediation due to academic gaps. We will guide our students toward academic success by providing project-based learning, a custom curriculum, and the proper mental and emotional support! Our families make up a very diverse group. We are 60% African American. 30% Caucasian, and 10% Hispanic.
Carter
4th Grader
Autism Program
Carter was a 4th Grader in the Autism Program at SOAR Academy last year. He came to SOAR  Academy with a history of being bullied and was reading well below his grade level. After evaluating his individual needs, it was determined that he would benefit from speech therapy and dyslexia programs. The SOAR team got to work and built a customized curriculum that incorporated the IEP program,  brain gym, the Wilson reading program, speech therapy, and OT services. By creating a curriculum based on his individual needs, his reading scores have improved by 70% and his confidence is soaring.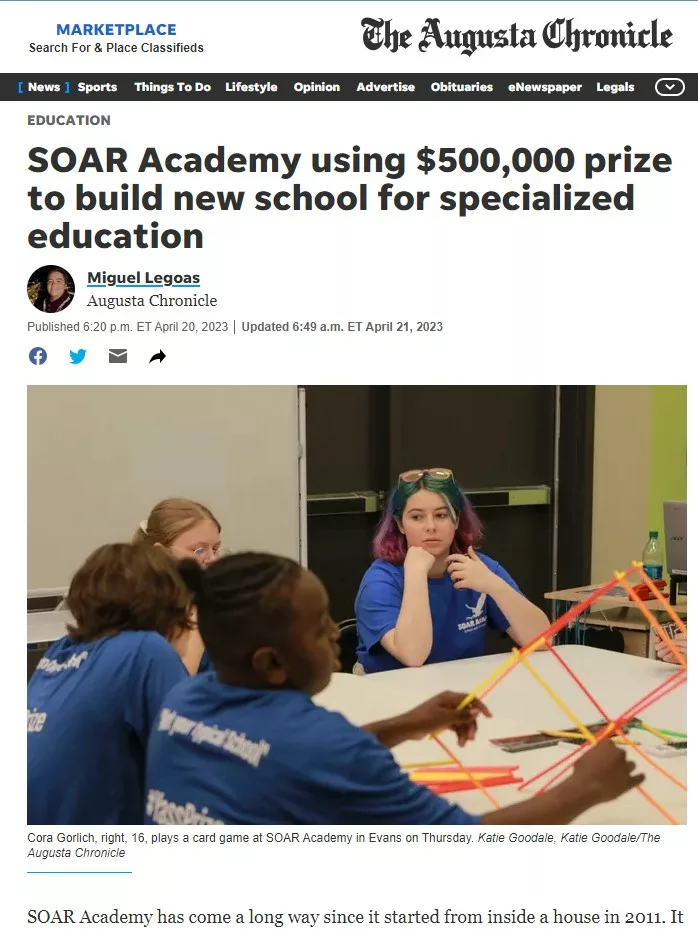 SOAR Academy has come a long way since it started from inside a house in 2011. It now has more than 5,000 square feet of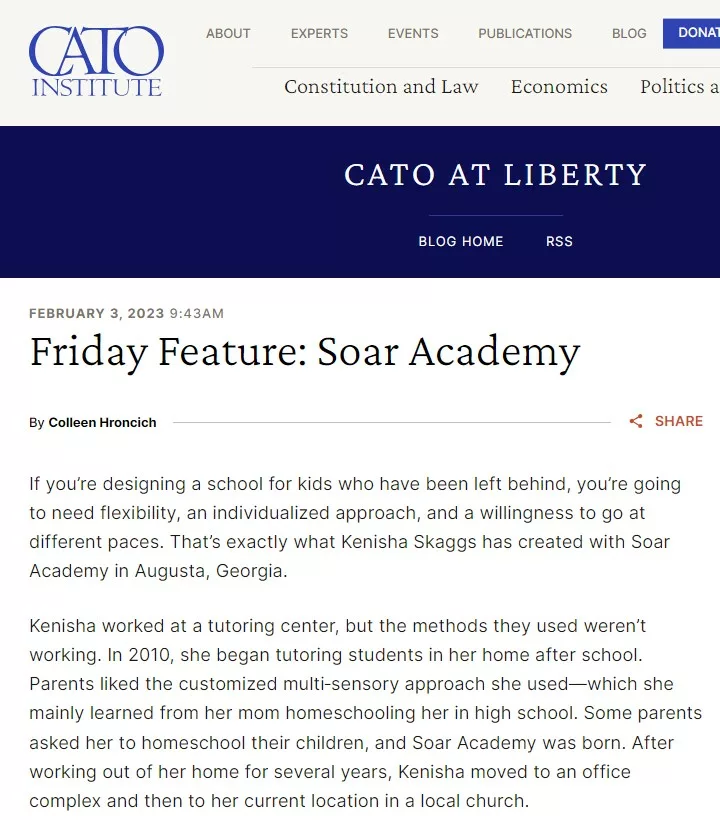 If you're designing a school for kids who have been left behind, you're going to need flexibility, an individualized approach, and a willingness to go at different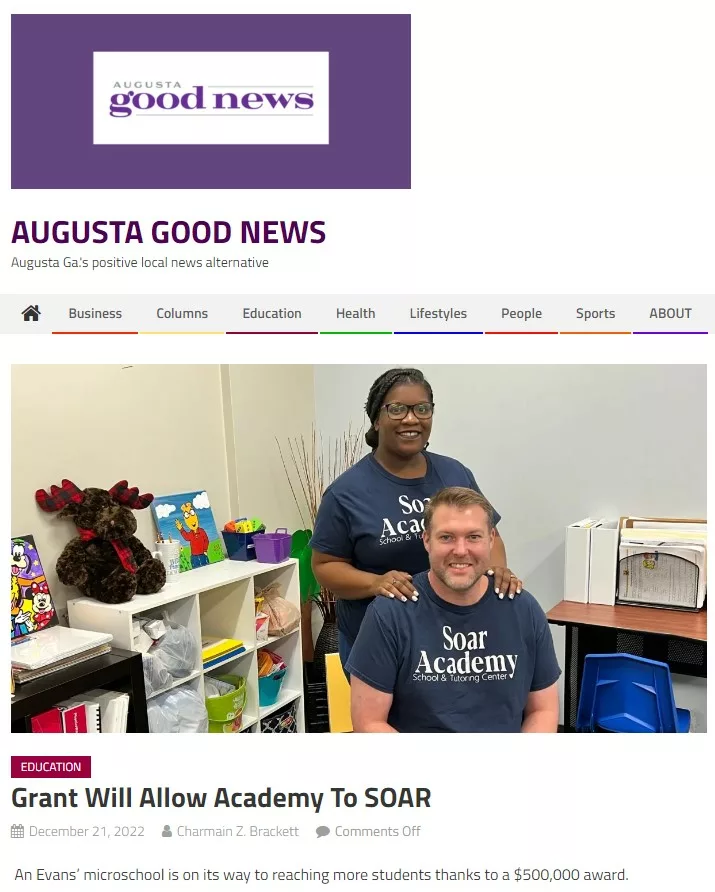 SOAR Academy, currently housed at In Focus Church in Evans, was a finalist for the $1 million YASS Prize, which was awarded Dec. 14 in New York